We made it to the weekend!! And in my house, we made it through the first 4 days of 10th grade…just barely, ha! Seriously, I always enjoy getting back in more of a routine, and getting a quiet house. Can anyone relate?
I thought it would be fun to start a Friday series where we share some of our favorite embroidery related tools, supplies, accessories, tips and more, and just for fun I may throw in one or two favorites that have nothing to do with embroidery.
Before we begin, unless mentioned or noted, none of these items are 'sponsored', meaning we didn't receive the item free or discounted in exchange for our review of it, and few of our links may be affiliate links – that just means that we may get a small commission if you purchase the item through our link but you do not pay any more for the item. Always, the reviews and opinions are our own. Now, on to the favorites!
1. Heat N Bond Lite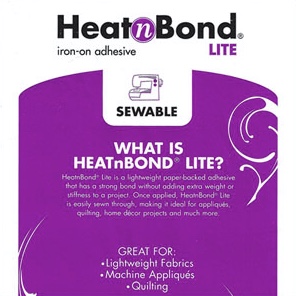 So it's only fitting to start our favorites off with the holy grail of applique supplies! I mean seriously, it's almost a sin, or a crime, or something, to applique without backing your fabrics with this. And if you happen to be new or maybe just unaware somehow how wonderfully magic this product is, just try it, and you'll be hooked! We even have a video that's all about how to use it. It's THAT good.  You can see the video here.
2. Michael Miller Madras Plaids
Font – Whimsey Block Bean Stitch/ARB Ruffle Zipper Gown/Madras Plaid Fabric
We love this fabric! It's like patchwork that you didn't have to work for. We get ours from TJ's Fabrics and it comes in several color variations. I love using it with our Applique Alphabets – mix it with small scale prints, ginghams and small dots for an adorable look.
3. Cube Organizer
Applique Market Studio Storage Cubes
A few months ago I re-organized my studio and put a couple of these, back to back, under a table. I added bins for storing 'messy' things. I am amazed at how much I can fit into these bins! This one is from Target but I have seen similar ones at other stores. Ikea has them and they have so many different bins to choose from! Because it doesn't have a back, I can store long things (like my hoops) that go through to the other side. They also make labels that clip on the bins so you can label the contents (haven't gotten around to that yet).
4. Citrus Sorbet Candle
My 'just for fun' item today is a Target candle that is very similar to a much more expensive candle scent that I love. The scent is wonderful for the price and how cute is the little gold lid? You could even take the label off and put a vinyl monogram on. I've had several of these for my desk and when the wax is gone I save the glass jar with lid to store things in.
That's all my favorites for today, I hope something inspired you! Have a wonderful weekend!
Applique Everyday,
Karen